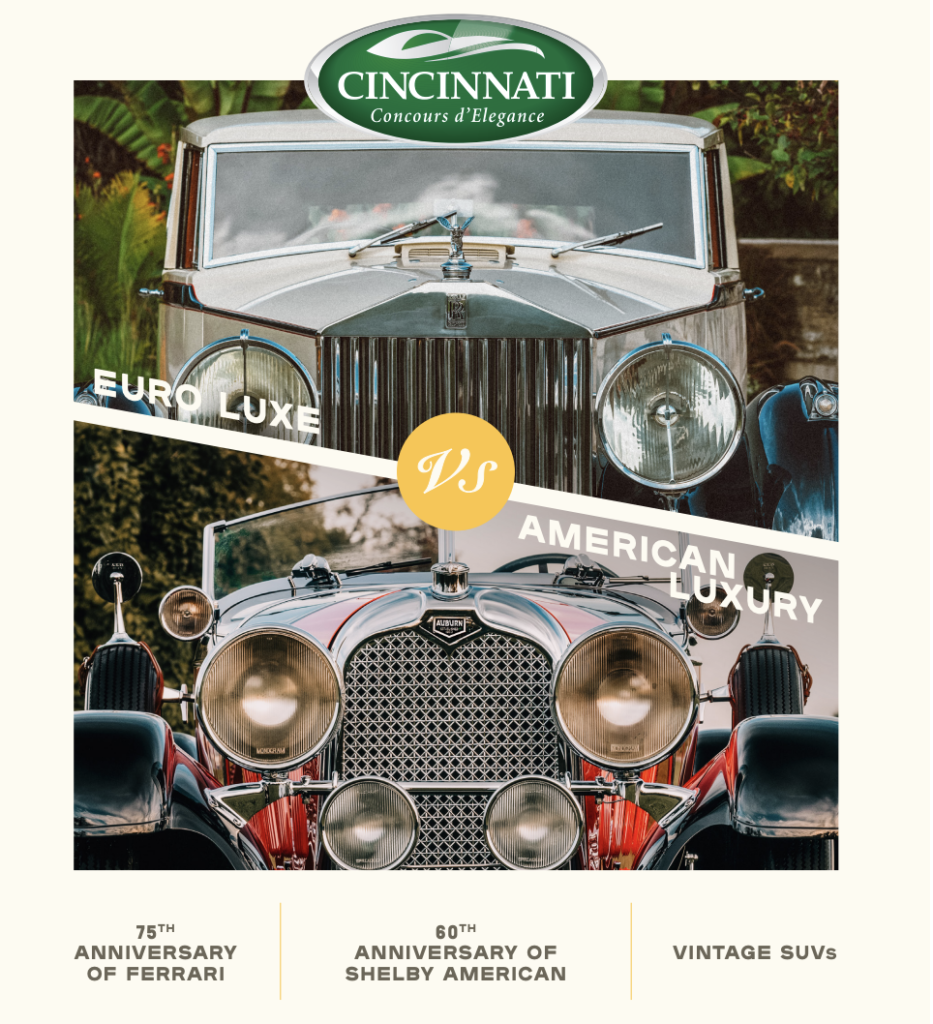 Location
Ault Park, 3600 Observatory Avenue, Cincinnati, OH, USA
Date
July 12, 2022
The 44th annual Cincinnati Concours d'Elegance is a nationally recognized event that celebrates automotive excellence highlighting exquisite automobiles and motorcycles. Vehicles are displayed in the formal gardens of historic Ault Park, with a classic pavilion overlooking the show field, hosting an automotive art show, brunch and beer garden.

The 2022 Concours d'Elegance featured theme is Euro Luxe vs. American Luxury – The Grand Marques of Two Continents'; special displays include: 75th Anniversary of Ferrari, 60th anniversary of Shelby American, and Vintage SUVs, Honored Collector, R.H. Grant, III will also be featured. A weekend of social functions precedes Sunday's Concours.

Car show pre-sale tickets purchased by Sunday, May 29, 2022 – $30.
Car show full-price adult admission – $35 adults, $15 student with ID, kids 12 & under free.
0 Members Attending this event ↵
No members have indicated they are attending yet...
Want to add yourself to the list of attendees?
Please Sign In — or Register a new account (it's free!)
event/2507