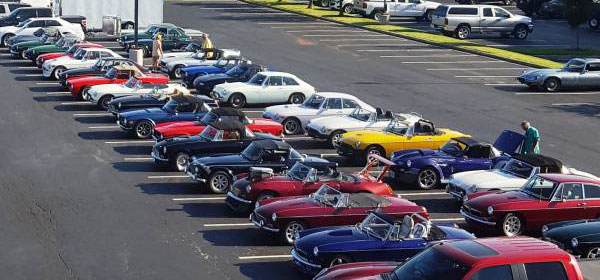 Location
1800 E. Main St., Wytheville, VA, USA
Date
June 02, 2019
Annual gathering of British Conversion Cars with Drive Train Modifications (4,V6.V8,Carbed, EFI and Boosted) to enhance performance and handling. Attendees from East,West Coasts, Canada E & W. plus Mid America. Texas is also represented.

You are welcome to visit and no modified car is required. Talk to owners that have solved problems you may encounter in your conversion.

This event opens at the La Quinta Hotel with a Parking Lot Pizza Party on Sunday PM (June 2) and concludes with the Exit Banquet/Auction on Wed. PM. 4 Nights Total with Exit on Thur. am for home. Be sure to Mention Group Name "British V8 Meet" for LOW Hotel Rates. $75 + Taxes./ night

Registration info with Fees to be posted soon.
Check the topic in the MG Engine Swaps Forum for details.
1 Members Attending this event ↵
Want to add yourself to the list of attendees?
Please Sign In — or Register a new account (it's free!)
event/2043